Raymond Kirkland (レイモン・カークランド, Reimon Kakkurando?) is one of Ash's best friends in the Academy.
Appearance
Edit
Raymond is a handsome blonde young man.
Personality
Edit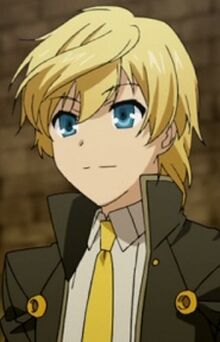 Raymond is a flirty young man who makes references and stares at women. He is best friends with Ash Blake and he even lets Ash ride his Par(Bridget). He is kind but has the mind of a pervy old man.